The Paul Matthews Central Website
1974...
2014..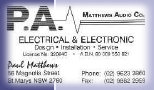 Scroll down & Select Please..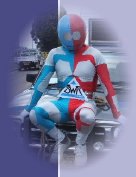 Why is Artelex no longer trading? Because at
Au $0.99c in the American Greenback, there
now is no longer a film industry in Sydney. The
computer revoloution of virtual sets has alot
to do with it too. Oh well, good while it lasted.